Discussion Starter
·
#1
·
After looking at the hydro reports and determining that the water would be safe, me and JetDoc decided to hit the Wabash River yesterday near Terre Haute. We were supposed to have a tourney there with ICA but they canceled it due to high water. So we get there, look at the river and say "What high water?"....and we launch. The river was up a bit with some debris coming down but definitely fishable. We fished about 10 different spots with the help of a local friend that lives near the river, but only managed one fish. It was a blue about 8lbs or so. We tried shallow water and deep holes, but just wasnt meant to be. On a side note, WEATHERMEN SUCK!!! They said no rain until evening and it rained all day. So hear are the details and pics:
Where: Wabash River near Terre Haute
Weather: Overcast, rain, 67degrees
Water: Stained to muddy, good current, small debris 65 degrees
Baits: Chubs, bluegills, shad, skipjack
Areas fished: Current breaks near structure and scour holes
Here is a pic of my monster...lol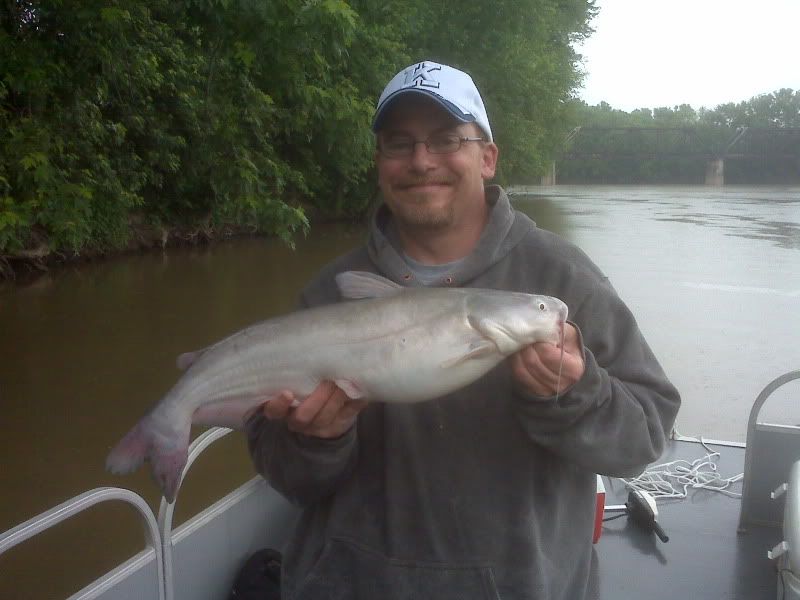 Peace y'all...